How to Prepare for LASIK
LASIK eye surgery is one of the most popular elective surgeries in the world. If you have recently decided to undergo LASIK, you will need to make some preparations ahead of your procedure.

During your initial consultation, you will have the opportunity to meet with Dr. Ahdoot to discuss every aspect of your procedure and resolve any questions that we haven't answered already.
One aspect of your consultation will involve discussing what you should do in the weeks before your procedure. This is because preparation is an important part of the LASIK healing process. Not only can it affect how well you cope with the procedure itself, but it can also improve the rate at which you recover.
To help you prepare for your initial consultation, we have put together the following tips about how to prepare for your LASIK laser eye surgery.
Switching from contact lenses to glasses
If you usually wear contact lenses, one crucial preparation for LASIK that you will need to make is swapping your lenses for eyeglasses about two or three weeks before your procedure. We will advise patients on exactly when they should stop wearing lenses and switch to glasses before their surgery.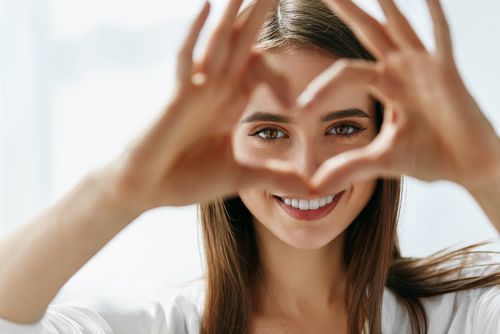 Pre-LASIK facial preparation
Much like any other surgical procedure, you will be given certain guidelines about what you must do to minimize the risk of complications, like post-operative infections. This is also the case for LASIK, especially since the surgery is so delicate and precise. You will be told that you should avoid wearing any sort of facial cosmetics for at least 24 hours before your procedure. This includes moisturizers, toners, cosmetics, and perfume. You will be asked to make sure that you have cleansed your eyes, and they are completely free of any traces of mascara. This is something that often gets overlooked during a normal cleansing routine, but a small amount of mascara could compromise the success of your LASIK treatment.
Arrange your car ride home
After your LASIK treatment, your vision will be temporarily compromised. You may have also had a mild sedative that has slowed your reflexes. This means that you will need a friend or family member to drive you home and possibly even stay with you for at least the first few hours after your procedure. It is important to note that you should not drive again until you have had your eyes and your vision checked by your LASIK provider a few days after your procedure.
Choose your clothing wisely
You may not think that it really matters what you wear when you go for LASIK. After all, the focus is on your eyes and not your body. However, you will need to protect your eyes for at least the first few days after your surgery, as they will be delicate more delicate than usual, and if any foreign body was to irritate them, it could cause complications. For this reason, we recommend that you opt for clothing that has a wide neck and can be removed without brushing against your face, or wearing a button-down shirt. Patients should try and choose clothes that are made from non-shedding fabrics. This will reduce the likelihood of loose fibers getting into the eyes.
Before your LASIK treatment
Make sure that you give yourself plenty of time to get to your LASIK appointment. Being late can cause patients to feel stressed and anxious, and this might make you feel more nervous than you should about your procedure. If you arrive for your LASIK laser eye surgery feeling calm and relaxed, the entire appointment will be a much more pleasant experience.
If you are still concerned about preparing for your LASIK laser eye surgery, our friendly and knowledgeable team can answer your queries and reassure you about the process. Call Progressive Opthalmology today at 718-565-2020 to learn more.