Limbal Relaxing Incisions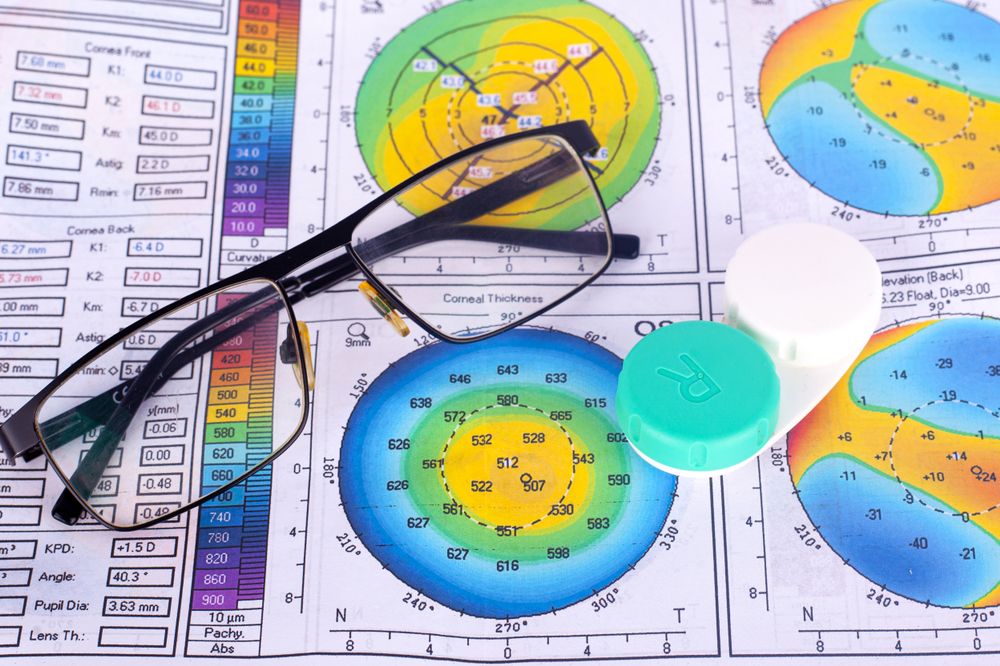 If you are scheduled to undergo cataract surgery, your eye doctor may suggest that you consider limbal relaxing incisions. This can be a difficult decision for many patients to make. Any eye surgery is an intensely personal decision, and it can often feel like a risk to your vision to add procedures to any surgery.
At Progressive Ophthalmology, we place significant emphasis on our staff and eye care technology to ensure our patients consistently receive the highest level of care. Cataract surgery and limbal relaxing incisions should only be completed by doctors that have the proven track record, and cutting-edge technology to complete your surgery.
What are Limbal Relaxing Incisions?
Limbal Relaxing Incisions or LRIs are strategically placed incisions that do not cut all of the way through the cornea to treat astigmatism during cataract surgery. These incisions are specifically designed to ensure that light passes through the eye properly and return the cornea to the proper shape. If you need limbal relaxing incisions, but opt against it, you may be disappointed with the results of your cataract surgery. While areas of your vision may not be as obstructed as before, your vision might remain blurry.
The Procedure
LRIs take precise measurements of the surface of your eye to determine the appropriate location and depth of each incision. When properly performed, patients will find that they have a clear vision and can even eliminate the need for prescription lenses.
The surgery makes incisions at the limbus, which is where the cornea and the sclera meet. Previously, this method was performed by hand. This "traditional" approach required incredible skill from your surgeon to make the cuts in the proper location and to the proper depth. Advances in the medical field now allow for the use of lasers with several distinct benefits.
The lasers are incredibly accurate and controlled, meaning that your incisions will accurately be placed in the right area with the right depth. It also helps by reducing the amount of time that it takes to complete the procedure, the amount of time it takes to heal, and it improves the effectiveness of the treatment. The entire LRI procedure only takes about five minutes!
Who Should Consider LRIs
This approach is certainly not designed for every patient. However, if you are being treated for cataracts, you currently have astigmatism, and you would like to eliminate or reduce your need for prescription eyeglasses, then you should call today to schedule an appointment.
These are the baseline requirements for an LRI procedure. However, some other factors should be considered, so scheduling an appointment with Progressive Ophthalmology today can get you the answers you are looking for.
LRI Procedure Recovery
Once your procedure has been completed, special drops will be placed in your eye or eyes and be given special shaded lenses to help protect your eyes. You should use the drops you are given as directed by our staff. Pain is often minimal and managed with over the counter medications.
Over the next few days, patients often experience some light sensitivity, swelling in the eyes, and associated tearing. However, this is normally resolved in about three days. Patients are often cleared to resume working the day following their procedure, but if there are any abnormalities, be sure to call our office immediately.
Risk of Surgery
Any medical procedure carries some potential risk of infection or adverse reaction. However, LRI procedures are considered very safe procedures with minimal side effects. Some patients may find that their results were not as beneficial as they had hoped, so be sure to talk with your doctor ahead of time. Sometimes an additional surgery will be required.


Interested in Limbal Relaxing Incisions?
If you have astigmatism and cataracts and would like to reduce your dependency on prescription glasses, contact Progressive Ophthalmology today to see the difference we can make in your vision. Call Dr. Ahdoot today at 718-565-2020.